Car theft is a major crime that costs insurers approximately $600 million per year. While you may never have experienced any direct losses associated with theft, you are still indirectly paying to help cover these expenses in your car insurance premiums. This makes it critical to learn about car theft prevention and to take steps to reduce the risk of it happening to you.
Think at the Dealership
Begin thinking about car theft prevention before buying your car. Ask about anti-theft prevention devices such as car alarms, steering wheel locks, locking lug nuts, and GPS tracking devices. You may be able to negotiate for these items to be included, as they are often viewed as small accessories that dealerships can use to close sales with.
Additionally, consider the type of the vehicle that you are interested in. Certain car makes and models are well known targets of theft. Criminals are particularly interested in these vehicles: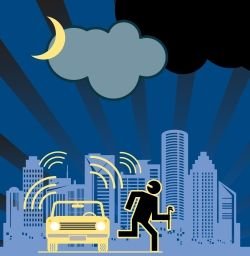 Acura MDX
Cadillac Escalade
Ford F-250 Super Duty Truck
Ford F-350 Super Duty Truck
Honda Civic Coupe
Honda Civic Si
Jeep Grand Cherokee
Search for alternative versions of these cars if you are looking to lower the chances of theft. You may be surprised to discover another model that you like just as much.
Have a Clean Car
Reduce the prospect of car break-ins and theft by removing items from your vehicle before you leave your place of residence. Criminals will look for anything that they can quickly take and use, regardless of its perceived value to you. Winter coats, loose change, and even napkins have been stolen from vehicles in the past. Avoid setting yourself up as a target by keeping your car's interior item free.
Be Vigilant
Stay alert and watch your surroundings when driving to your final destination. This will let you know the type of environment that you will be in, which will allow you to make good decisions when it comes to safety. Park your vehicle in a secure lot if you are visiting an area that looks unsafe. Pay attention to security signs that may be in place, which often indicates a history of criminal activity. Always be vigilant and err on the side of caution when you are in an unfamiliar location.
Use Good Judgment
Follow common safety tips and use good judgment after driving your car. Turn off your engine, roll up your windows, and lock your doors when you are ready to leave your vehicle. Place any items inside your vehicle out of sight or in your trunk. While these might seem like extra steps in the moment, they are often essential in keeping your vehicle free from criminal activity.
Quick Auto Financing
Although your life can be altered quickly by car theft, Canada Auto Loan can assist in turning your life around almost as fast. If you need a vehicle, fill out our free and secure online application for auto loan financing and one of our representatives will be in contact with you soon. We know that life events occur outside of your control, and we will help you regardless of the shape your credit is in.